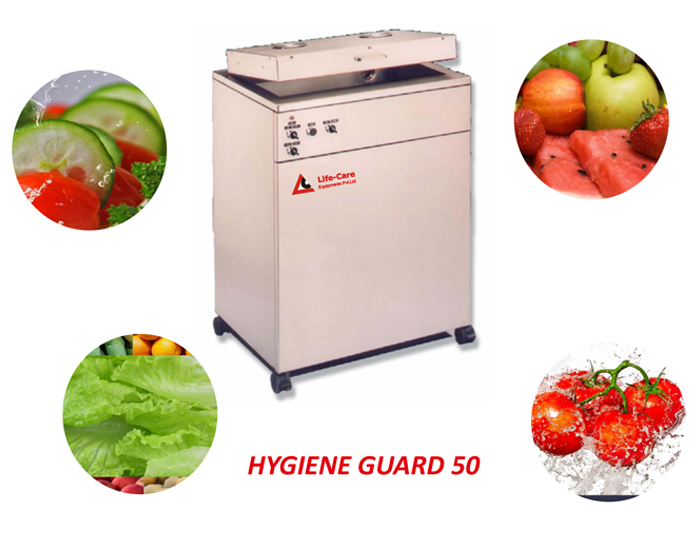 LIFE CARE EQUIPMENT PVT.LTD. have launched a series of commercial and home -purpose Fruit & Vegetable cleaning machines branded as HYGINE GUARD which can clean up to 50 -70 Kgs of food produce on hourly basis. The techniques that we use includes a mixture of sonication cavitation bubbles along with safely induced ozone technology which is clinically proven to reduce 99% of chemic a l & pathogenic contamination load from food produce. Ultrasonic Agitation uses tiny air bubble suction technique to scrub 99.99% of agricultural chemicals, dust, dirt & grime from fruits & veggies. Ozone eliminates the odour, other chemicals & effectively kills various pathogens including harmful bacteria & viruses from the surface of the fruits & veggies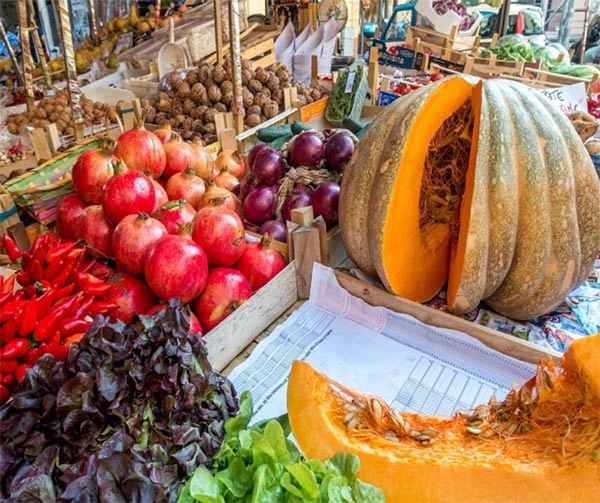 As it is often said "We are what we eat" and believe it or not, in today's scenario, we are inadvertently consuming fruits and vegetables which are highly contaminated with various dangerous chemicals, artificial waxes and plenty of unknown pathogens. It is hard to digest but true to know that the fruits and vegetables we consume today have abundance of pesticides, herbicides, weedicides, fungicides, artificial oil & waxing and a lot many harmful pathogens which are caused during negligent transportation and manhandling of the eatables.
Tomato
Chlorpyrifos :178.87
Permissible Limit : 0.25
Eggplant
Chlorpyrifos :24.02
Permissible Limit : 0.29
Ladyfinger
Chlorpyrifos :2.49
Permissible Limit : 0.2
Cabbage
Chlorpyrifos :10.55
Permissible Limit : 0.01
Cualiflower
Chlorpyrifos :2.85
Permissible Limit : 0.05
"HOW DOES ULTRASONIC CLEANING HELP?"
By travelling through water with a frequency of 30-50 kHz, ultrasonic waves produce millions of microscopic air cavities loaded with vacuum energy. These air cavities, when getting in contact with surfaces create a vacuum effect. The result is the quick separa on of greases, carbons, chemicals, blood, par cles from these surfaces. In the mean me, these surfaces are also cleaned from any bacteria or living organism.
An Ultrasonic Cleaner comprises of a tank (with different sizes), motor/ circuit for cleaning the eatables, a removable basket / tray. To begin the cleaning process, the cleaning tank is filled with water or a cleaning solu on. As soon as the ultrasonic washers is switched on with water and fruits/vegetables, ultrasonic waves in the range of 30-50 Khz creates compression waves in the liquid resulting in the creation of par al vacuum bubbles. These vacuum bubbles "clings" to the foreign par cles such as dirt, wax, polish, pes cides and scrubs them off with an implosion effect which is created when the bubbles collapses. The enormous energy creates a pulling effect which even reaches narrow crevices of the fruits & vegetables to remove dirt, dust, germs, pes cides and other contaminants.

"HOW DOES OZONE BUBBLING HELP?"
Fruits and vegetable s will carry bacteria and mold directly out of the field, which reduces shelf life and can cause serious health issues. While nearly all food processing facili es rinse produce with clean water, rinsing alone does not adequately sani ze against mold and bacteria. Typically, the minimal oxidant present in the water rinse (usually chlorine) is quickly consumed by the bacteria and mold leaving significant contamina on behind to spread to other produce in the processing line. The resul ng spoilage quickly leads to lower profits. Select bacteria can also cause serious health issues if ingested by humans with weak immune systems, specifically the young and elderly.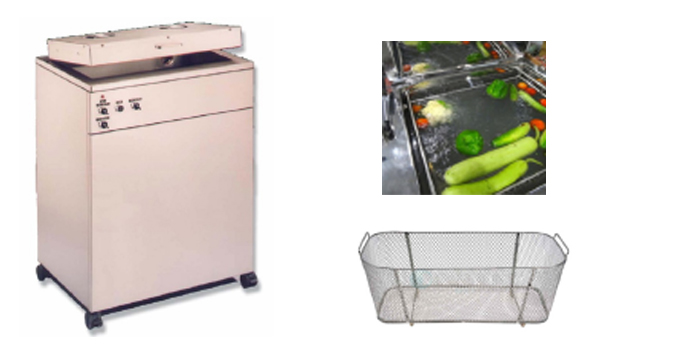 | | |
| --- | --- |
| MODEL NUMBER | HYGIENE GUARD 50 |
| WORKING TANK SIZE | 24 X 20 X 35Inches |
| EFFECTIVE VOLUME | 50 Liters |
| HOURLY CLEANING | 50 -80 Kgs |
| CAPACITY LOAD | 10-15 kgs Vegetables/Fruits |
| TANK MATERIAL | Stainless Steel Grade- 316 L |
| TANK CASING/ OUTER FRAME | Stainless Steel – Metal finish |
| AVERAGE POWER OUTPUT | 750 Watts |
| PEAK POWER OUTPUT | 1500 Watts |
| BASKET | 1 Nos. SS Make Inclusive |