Table top disinfection box
The PRO-UVC CABINET 40Pis a handy desktop device which offers simple operation and compact dimensions. It is used for UVC disinfection of small tools and objects
The two installed UVC lamps in combination with a special built in reflectors are producing a diffuse UVC radiation at 254 nm. By this almost all areas are irradiated inside the device and on the surface of the object to be sterilized. This results in a UVC disinfection efficiency up to 99,9 %. Instruments and tools are disinfected of germs, bacteria, viruses and fungi in a very short time.
It does not create any waste products that must be disposed of. Since no toxic by-products are formed and an overdose is not possible, this chemical-free method is well suited for use in the medical field .
The use of the PRO-UVC CABINET 40P absolutely easy .When opening the cover, the device is switched off via a built-in micro switch immediately. This ensures that the user is not exposed to radiation.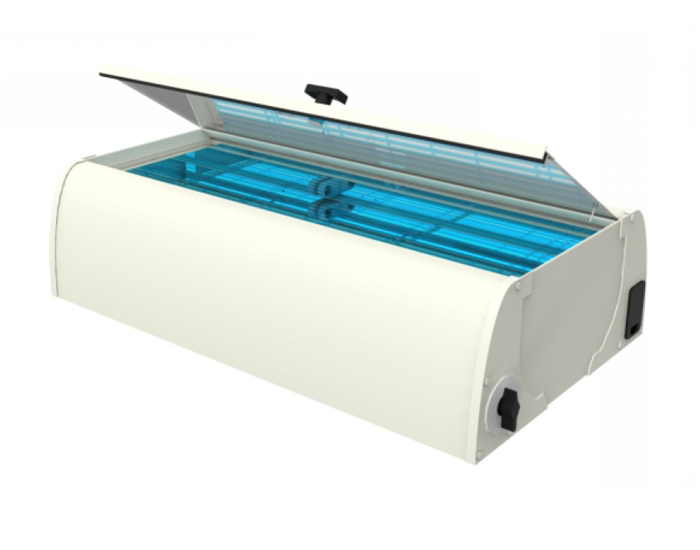 PRO -UVC CABINET 40P
Number / type of uv lamps
PRO-UVC CABINET 40P
Tube life
9.000 h
Total power consumption
90 W
Mains
230V, 50 Hz
Degree of disinfection
99%
Usable volume
460 x 180 x 80 mm
Outer dimension
500 x 280 x 130 mm
Weight
approx. 5 kg